Kitchen mandolins always frightened me. That exposed blade? After the incident with the immersion blender . . .
But the exalted Jacques uses them all the time. I've watched him casually whip his hand back and forth, and as the veggie shrinks, he merely presses his palm against it, lifting the fingers out of the way.
I was faced with neglected cucumbers, and so desired to pickle them. Rummaging about in the cabinet, I discovered a Kuhn Rikon mandoline, which has dual blades.
I was curious. At worst, the slices would be thick, like the ones from the food processor. I slid the cucumber back and forth. In seconds, I was presented with a magnificent pile of ethereal wisps—better than if done painstakingly by knife, and at a fraction of the time.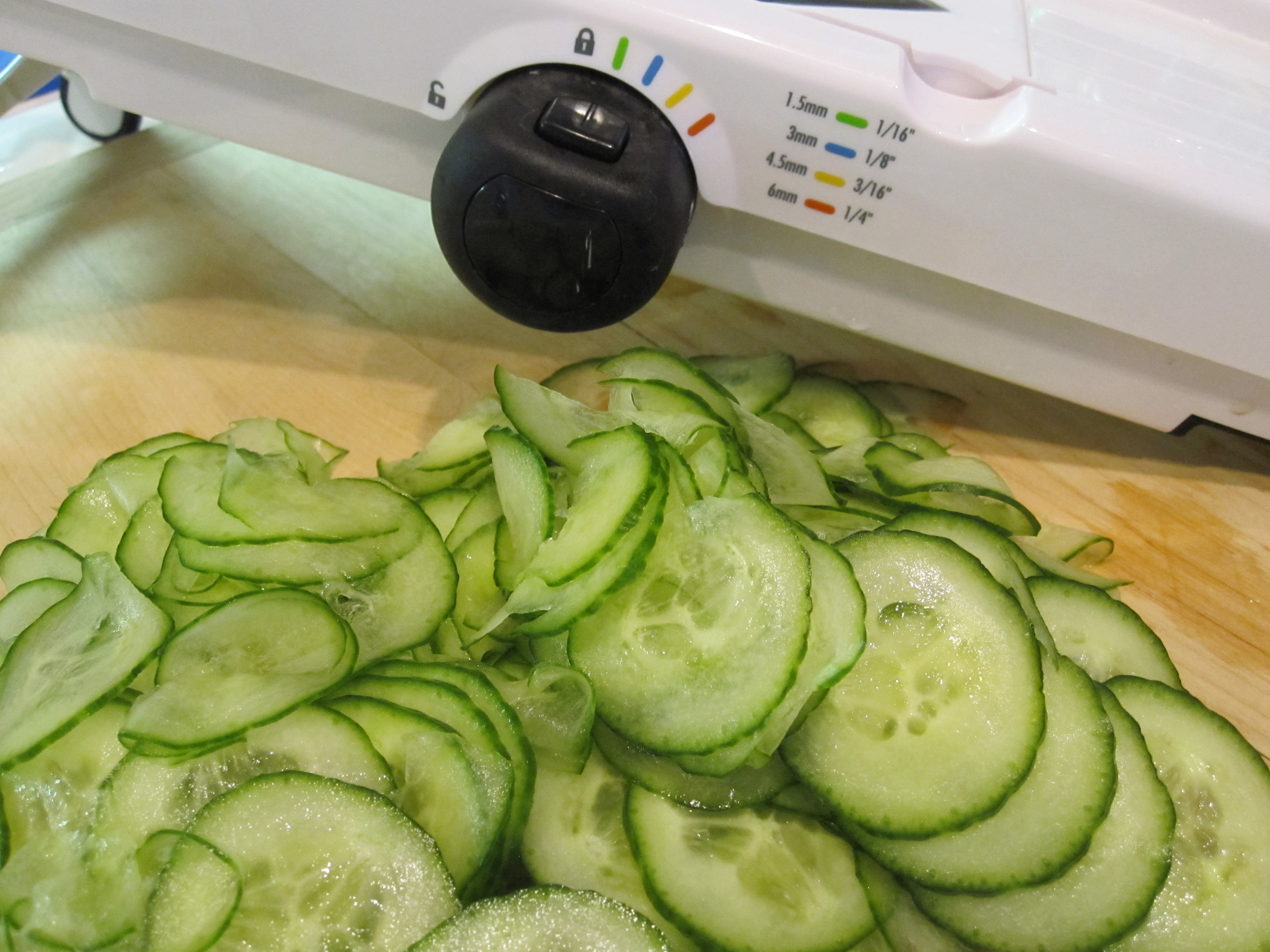 Via Bebe love Okazu
Oh, Lordie!
Cucumber salad used to be an hour-long, laborious process; now it took minutes.
Giggling over my newfound toy, I decided to try
káposztás tészta. I was strapped for time before yuntif, so I didn't want to wrestle with the food processor. I first shredded the onion (stunning!) and then moved on to the cabbage.
Via The Taste SF
To quote from The Princess Bride, "a dweam within a dweam."
I love it when a kitchen doohickey works out. What else have I been needlessly resisting?