Your dresses should be tight enough to show you're a woman and loose enough to show you're a lady

. — Edith Head, American Motion-picture director costume Designer, 1907-1981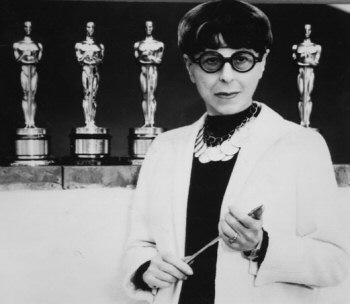 My teacher told us essays are like skirts: Long enough to cover the subject, short enough to make it interesting.

— Unknown
I never really talk about tznius as I find it incredibly exhausting. In the end, there are no set parameters for all, there is no clear consensus.
Constantly talking about tznius, in my view, is untzniusdik in itself; tznius means modest behavior, not attire, and it is a requirement for men as well as women. So if a guy gets hammered on Purim
or Simchas Torah
and goes around hollering, you are the weakest link, goodbye.
After hearing about this for twelve years of BY, I thought I was done. But from time to time it resurfaces oh-so-unpleasantly. Suddenly a congregation of 30- to 60-year-olds are being told that they are not tznius based on one person's arbitrary perception.
Ta, having not been exposed to this for over a decade on a daily basis (such as myself), is absolutely furious. He can't let it go, fuming if the conversation brushes against clothing.
Me: I'll be right down; I just have to get dressed.
Ta: Make sure it is "skimpy" and "provocative"! I can't believe he said that!
Tirade activated.
Now I feel a need to vent.
Here's the dealio:
Men look.
They are programmed to look. They will look at a woman in a sack. Where exactly is the line where a man looks because it's my fault or if he's got a roaming eye?

I heard a shiur once (I can't remember the speaker) that one cannot, when delivering a hesped, claim that the deceased (in this case, a male) was tzniusdik. Why? Because no one saw him in the bathroom. Tznius is applicable even when not within the sight of others.
If that is the case, tznius must be more than public attire.
I abide by the current knee/elbow/collar view of "tznius." However, I will never, ever say that word regarding my appearance, or someone else's. I'll use words like "refined"/"classy" or "unrefined" instead. "Does this skirt make me look tawdry?"
There are some who think I am immodest, and there are some who think I am being overly discreet. One can't win. Matters of halacha should be clear. If they are not clear, then it can't be the very basis of our faith. Females are harassed with this nonstop as though it is the only requirement they have. We have quite a few other things to do, thank you very much.
My niece, an 8-year-old, is also aggravated about this. She was telling me how she was assigned in class to do a skit about tznius. Her teammates were saying, "So, we'll, like, wear long, long, sleeves and, like, a long, long, skirt."
"No!" she intervened. "That is not what tznius is about. Instead, we'll show a girl who got a present and is not showing off to anyone about it. And a girl who won't scream across the room to get someone's attention."
That's my girl.
Alex Israel addressed this on his blog, Thinking Israel. Dov Linzer wrote an op-ed piece in the NY Times that echoes the same exact sentiment: The onus is on a man not to look, not that a woman should spend all of her time questioning millimeters on her wardrobe.
We are told not to judge, to never question someone's personal behavior, to be dan l'kaf zechus, yet why is it acceptable to call someone "not tzniusdik"?
As for the women who take it upon themselves to chastise other females on their choice of dress, they also have the option of averting their eyes.
So please stop yammering about tznius, unless it is to advocate proper behavior and demeanor. Because I could be wearing a burqa and still not be behaving as I should, or a man may still find me intriguing. Let every woman decide for herself what is and isn't appropriate attire, and let's brush up on our shmiras halashon instead.