After recently seeing Fiddler on Broadway (thank you, sis), and finding their inaccuracies tolerable, along with the affirmation that the only true Tevye is Topol, I decided to take out the original text to compare.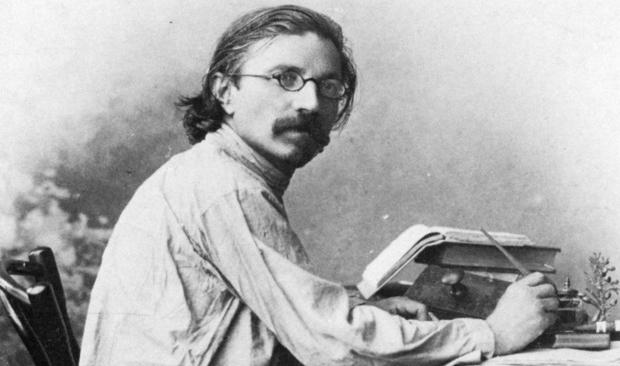 Wow. "If I Was a Rich Man" is so loyal to the source material that the lyrics are practically copied from the book—down to Goldeh's double chin. Yet, in others . . .
The one movie scene that always irritated me is when Tsaytl begs Tevye not to force her to marry Layzer Wolf, to which he initially, coldly replies, "If I say you will, you will."
Sholom Aleichem puts it quite differently. After getting the mix-up vis-a-vis the cow cleared up, Tevye specifically says
that the engagement is only on if
Tsaytl

is willing, and
Layzer

pours
liquor down Tevye's throat to guarantee an understanding. Then, he cockily tells everyone in town before getting her okay.
When
Tsaytl

runs up to Tevye, weeping, he immediately tells her that she doesn't have to marry
Layzer

. Shortly thereafter, a confident (yes, I know, confident) Mottel Kamzoyl appears and boldly asks for her hand (they did have an understanding).
Oh, and there's no Yente. Shocking, right? There is Efrayim the Matchmaker, and his lines are pretty good. Goldeh comes off as a simple woman with no wit or wisdom, contrary to her sharp stage tongue (a constant refrain of Tevye's is that he "is no woman"; meaning, he can keep it together unlike some people). As for the name of the movie itself, Fiddler on the Roof, that imagery was ripped from Chagall; it ain't in the text at all.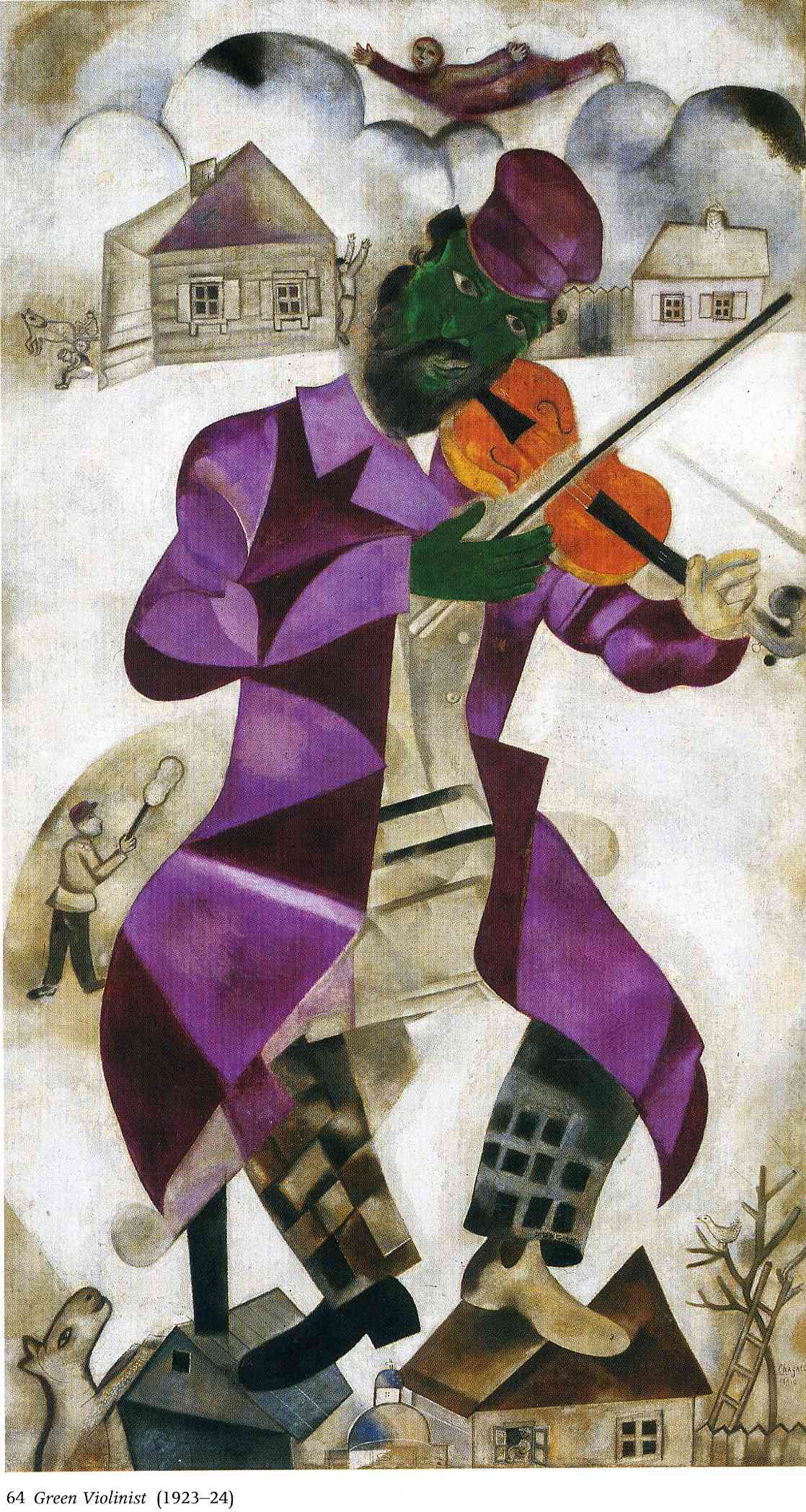 By the way, if anyone dares to say that it's harder to raise kids nowadays then ever before, read about Tevye's headaches (based on the happenings of the time). In Russia at the turn of the century, some stupid book came out which glamorized suicide, and teenagers were doing themselves in all over the place—including Jewish ones.
At least the wedding doesn't coincide with the pogrom. . .
The translator, Hillel Halkin, writes in the (lengthy) introduction:
Halkin presents Tevye as the "God-arguer," like Job. Once, as Halkin gave a talk on the subject, a member of the audience said that Tevye was a fool; he should have denied God after all his suffering (not all the misery made it to the musical. That guy caught one break, then it was downhill after that). Halkin notes that was the reaction of Iyov's wife as well: "Curse God, and die!"
For Job—and for Tevye—to curse God is to die, because neither can live in a world without Him. Even if God never answers, even if He never will, Tevye must go on debating with Him, for the minute he stops, his life has lost its meaning. And besides, who is to say when God answers and when He does not? In Job's case, you say, it was obvious: "And then the Lord answered Job out of the whirlwind." Yes: but has you or I been present in that whirlwind, would we have heard anything but wind?