On his tombstone there won't be much mention of his many superbly acted roles (George VI!) except for Mr. Darcy in the A&E adaptation of Pride and Prejudice, thanks to the many, many women swooning over his performance.
Men's styles were so flattering in the early 1800s.
Luke forwarded me the trailer for Austenland, and I decided to read the book before seeing it (I'm waiting to read the reviews, though) so that the film would not mess about with the original tale.
Austenland (the book) was written by Shannon Hale, and I found it a fun, light read. Jane Hayes, a constant seeker of love who sees every man who crosses her path as a potential soul mate, is a closeted adorer of A&E's P&P. Her friend admonishes her for her intensity, referencing Jane's tendency to refer to any innocent male interaction as a relationship.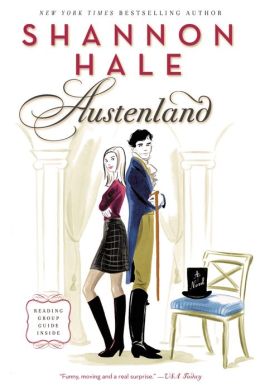 That is why I adored the conclusion. The huntswomen questing for a longtime partner, as opposed to casual boyfriends, should feel no shame in their pursuit.