There's this juice-cleanse fast trend that I don't quite get. Apparently, those who need to revamp their eating lifestyle from ju

nked processed fare

find that the only way to do it is to slurp meals from a straw, slapping the body around until it cries uncle

.
Um, did you try just roasting some vege

tables?
What is it with the extre

mes?
Moderation. Remember that? It was once held up as an indisputable virtue, virtually synonymous with prudence. Don't get too carried away with any one thing. Don't become too set in your ways. That was the message from parents and teachers. That was the cue the culture gave.
But America these days is an immoderate land of fixed opinions and outsize fixations. More and more we wallow: in our established political philosophy; in our preferred interest group; in our pastime of choice; in whichever health routine we've turned into a health religion.
America is "The Land of the Binge," according to Frank Bruni (and no matter how we think otherwise,

us frummies get sucked into the lifestyles of the land around us).
"It's all or nothing," she wrote, flagging a dichotomy: cooking in trendy restaurants has never been fattier, while the trend of "cleansing" with a severe regimen of liquefied fruits, vegetables and nuts has never been hotter. Feast or famine. Binge or beet juice.
I turned from her lament to the front page of The Times. It reported the accidental death of someone participating in the X Games, a magnet for "extreme athletes," as the article called them. The word "extreme" stuck with me and struck a chord. We compete extremely (look at Lance). Work out extremely (look all around you). Eat extremely. Watch extreme amounts of whatever we've decided we love, which we love in extremis. Even our weather is extreme: superstorms, Frankenstorms, snowmageddons.
Frum

b

loggers will

rhapsodize

about a new hip restaurant, hailing their shmaltzy potatoes

, the next month reviewing a juice plan.
We become extreme with our religion, constantly trying to outdo the other. Pesach sedarim must last until 2 a.m, as participants wheeze after consuming fr

eshly-grated

horsera

dish

. Oh, and the cleaning? No, disinfecting the house never was necessary

.

Purim must be "celebrated" by drinking excessively. One Rosh HaShana one can't move for the simanim, as goat heads rival with celery for room on an overburden

ed table

.
We're immoderate not just in our affiliations, but also in our impulses. "Work Out So Hard You Vomit" proclaimed a headline on Slate.com not so long ago; the story with it presented a tour through the long, grueling trials to which the fitness-intent subject themselves.
Never mind studies that suggest that moderate exertion — less than 20 miles of running a week, not more, and at a stately pace — bodes best for well-being.
When did self-flagellation, in the name of overdosing or self-denial, become

so pervasive

?
And actual diets, by which I mean those aimed at superfluous chins, are flamboyantly ascetic, with solid food exiting the equation for three days, for five days, even for 10. The BluePrintCleanse, the Cooler Cleanse and other retail juice fasts have surged in popularity over recent years. Sales of juice extractors are also on the upswing. Even our self-punishment is indulgent. We binge on deprivation.
I have one task at work that I hate with every fiber of my being: filing. The dim, claustrophobic room, struggling to shove space on the shelves for the bursting redwells, the fear that I may be squashed by a coworker as he mindlessly twirls the handcrank—shiver. I usually tackled the chore in a recognizable pattern; spending an hour filing, then avoiding the

mounting pile for months on end.
One day I realized this could not go on. I told myself that I would spend ten minutes daily, at least, in there. One day I would hurriedly flee as soon as the ten minutes were up; another day I would get caught up and maybe spend as much as twenty. But I was doing it every day, simply by applying the golden mean. Maimonedes came up with this concept quite a l

ong time ago.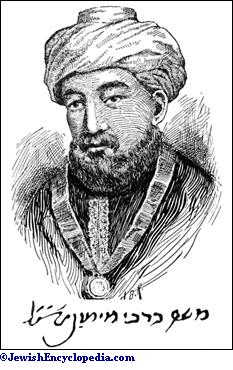 Not eating right? Cutting out processed foods alone will be a major adjustment. Take a stroll in a fruit store. Become acquainted with the abundant greenery available. Then, after a healthful meal, one can

even have a little ice cream.