"Back! Back, you misbegotten bloodsucker!" I manage to whack it away, but too late. A swelling, itching spot has appeared.
After discovering the highly effective insect-repelling power of lavender, I bought a few bottles of lavender spray. However, it was only this past summer that I did not get a single bite. (I'll cop to two half-bites. You know, like the mosquito changed her mind in the middle, so there was only some momentary itching and a teeny blemish that went away in no time.)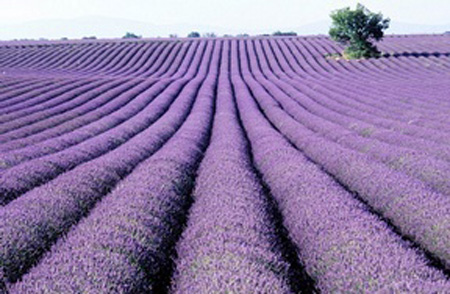 Method: Every morning, I sprayed my legs and neck with lavender spray, and managed to get to the office unattacked. By my office desk, there is a second bottle of lavender spray, and before leaving in the evening the legs get a second dose.
On occassions when I wear stockings, such as Shabbos, I spray up my bare legs first, let them air-dry for a few minutes, then sidle into hose.
Last summer mosquitoes were apparently a problem, as I saw many with bleeding sores on their legs after they had scratched themselves to pieces, and my area was even sprayed to combat West Nile. But I knew nothing; the devilish blood-suckers kept their distance.
Products:
Alba Botanica Very Emollient Natural Sunblock SPF 45 Pure Lavender: It was when I was using this sunblock that I noticed that I was getting less bites, and made the leap that lavender was a repellant. (By the way, Alba Botanica's Emollient SPF line is great. It blends in easily, and my sister, who has tried every single sunblock out there on her brood, price regardless, hails this line as the best.)
Aura Cacia Aromatherapy Mist Calming Lavender Harvest: This has a distinctly high concentration of lavender oil, which some brands seem to skimp on.
Heritage Products Flower Water Lavender: I didn't think this would pack as sufficient punch, but it did.
Or, get lavender oil, add a couple of drops to water in a spray bottle: Aura Cacia 100% Pure Essential Oil Lavender.
Lavender is also known to be soothing to harried souls, so spraying it about the room before bedtime is an idea, or using it as a laundry mist. It's also great for taming curls—give that a google.