Along my morning commute, I witness many a skullcapped man toting his lunch in a plastic kosher grocery store bag. The bag swings against his legs, banging against his knee, holding his tuna fish sandwich hostage in overly-bright, unprofessional ochre.
I am a big fan of home lunch. It's fiscally responsible and good for the health. But there should still be some class involved.
If a chap is out in the world, he should have something non-nebby to carry his lunch, or any other items picked up in the course of a day.
For the casual fellow, a modestly sized sling bag.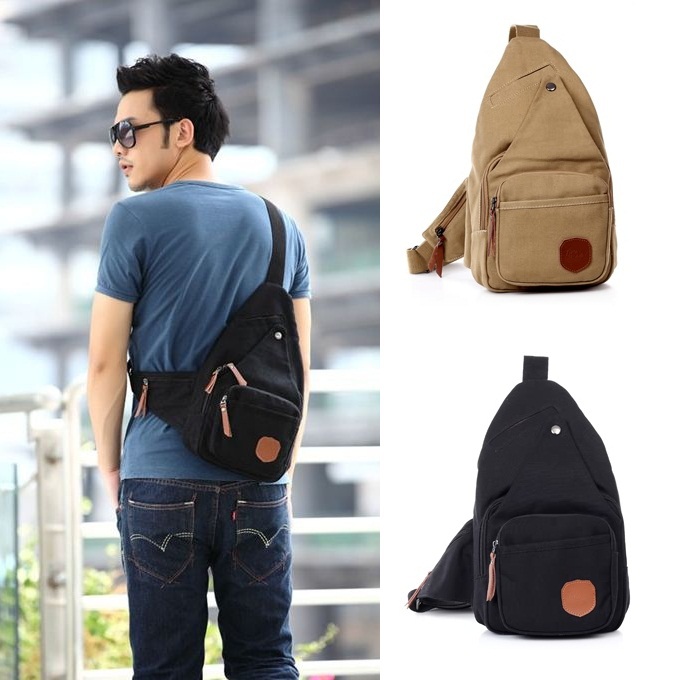 For the casual professional, a messenger bag.
For the professional who knows it, a briefcase.
The main criteria is weight. The bag should be light. If it isn't, it's going to end up sitting in the closet rather than keeping one company on the subway.
Just picture it: Walking briskly into one's place of business, a friendly wave to the secretary, bumping into the boss in the hallway, with a briefcase in hand, as opposed to . . . a crinkly plastic Target bag, damp with gathering condensation.