A frum life is one of consistency and repetition. From the time one wakes up until one goes to sleep, there are numerous prayers, rituals, and commandments that regulate the day.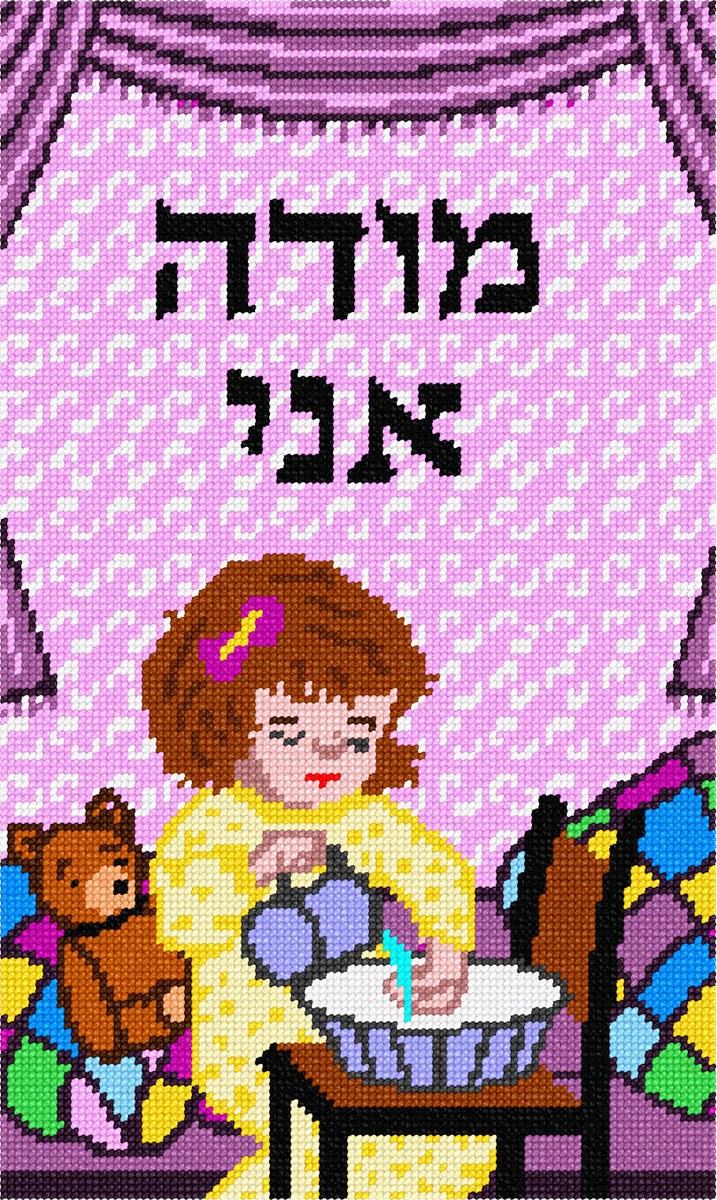 Via judaicaneedlepoint.com
I adore my life of habit. Yet I am now considering pursuing writing as a focus. As we all know, artists are fickle and unpredictable, prone to passion and self-destruction. Hm. Can't do that.
I was pleasantly surprised, then, to discover in David Brooks' "The Good Order," that many a famous writer were beings of routine. A number were—ah!—morning people.
Henry Miller
Henry Miller declared that insight could only be found in a disciplined life. In turn, Brooks connects, everything requires discipline.
People who lead routine, anal-retentive lives have a bad reputation in our culture. But life is paradoxical. In situation after situation, this pattern recurs: order and discipline are the prerequisites for creativity and daring.
This is true on so many levels. Children need emotional and physical order so they can go off and explore. A parent's main job is to provide daily predictability and emotional security.
Communities need order to thrive and cooperate since where there is chaos and disorder there is distrust and withdrawal. The main job of local leaders is to provide the basic infrastructure of security: roads, police, honest judges and orderly schools.
The world needs order, too, a set of assumed norms and routines that all nations adhere to.
If everyone gave in to personal whim, instead of structure, where would we all be?
Apparently, the self-aware artist is conscious of mental chaos, and so applies boundaries and walls to organize themselves, to be ideally productive.
I never thought of myself as a calm person, but recently listening to
Brené Brown

, I was shocked to discover I actually am, based on her definition. Calm people breathe, ask questions on possibly upsetting news, and once having all the facts, debate whether freaking out will help anything.
When did I become a calm person? I learned how to breathe. I decided to overcome my tendency to passively accept information. Once I freaked out when I was in high school and that didn't change my homework load, so why bother? But it didn't happen overnight, and I am certainly not there 100% yet. However, I have changed, with the help of order.
It's not just enough to be what we are. We should become in order to be our best.