"Singles today are too picky," she huffed. "Us survivors, after the war, we met maybe one, two times, we got engaged, and it worked. All these categories, all these lists, no good, no good."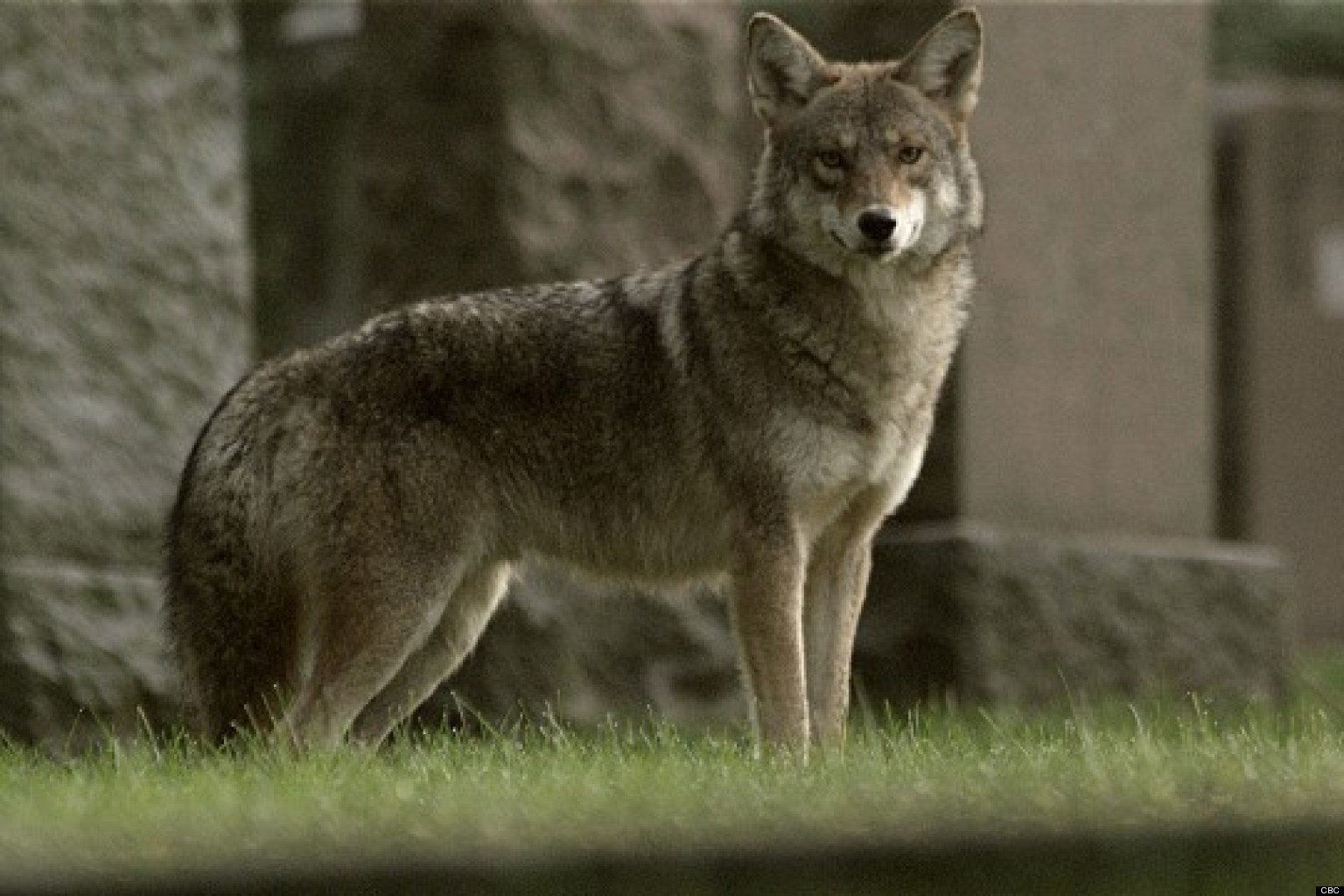 Coywolf, a coyote-wolf mix
When times are tough, it's better to mate with someone — even the wrong one — than with no one at all. Scientists have observed versions of this phenomenon — called flexible mate choice — in other animals. The Central American tungara frog, which selects mates based on croaks, is more likely to choose one from a different species when it also hears the cries of a predator frog. . .
Here's a scenario: A teenager is wandering around a D.P. camp. Everything, everything that she knew had been ripped away. She has, perhaps, one friend, maybe two, to rely on, but no family. Or if she does have family, they may be elsewhere, trying to rebuild new lives in new places.
Sounds like anxiety, if not abject terror, to me. What she, and every other person she is surrounded by, craves is the reliability and safety of a family unit. That motivation supersedes all. The nice boy she meets is also driven by that same focus.
Wedding in Bergen-Belsen DP Camp, 1948
Background (gone), finances (none), and personality (traumatized) is not even on the table. Survival is.
By no means should we regard hybrids as an ecological panacea. The flexibility they can provide depends on the continued existence of at least two parental species, after all — hardly a given for many creatures. But the growing evidence of productive hybridization does seem to call for a reconsideration of how we think about species.
The post-Holocaust marriage model is not viable today purely because we are not post-Holocaust. The children from these "mixed marriages," hybrids themselves, are now classifying themselves again—chassidish, yeshivish, modern—some selecting labels willy-nilly, with none of these titles in their own lineage (Litvaks and Polish chassidim were mostly decimated during the war. Many who identify with yeshivishness and chassidus today are newcomers).
Today life is not only stable, it is blessed, both in the levels of general lifestyle, as well as government-mandated religious freedom.
Background, finances, and personality are back on the table, as they should be, and as it was before the war.