Last week I posted the disheartening results of a very small study regarding weight loss and supposed decrease in metabolic weight. But, happily, there was a larger study with less DOOM results:
Your article on the metabolic rate of "The Biggest Loser" contestants raises serious concerns about drawing broad conclusions from 14 individuals undergoing an extreme and unsustainable regimen. The National Institutes of Health study reported a considerable drop in the metabolic rate of contestants, despite a weight regain, on average, of more than two-thirds of the original pounds lost.
In contrast, my colleagues and I have published two larger studies showing almost no negative effect of weight loss on metabolism. In one study, 145 participants lost 11 percent of their weight and experienced a drop in metabolic rate of just 5 percent and a decrease in calorie requirements of 7 percent.
In another study, of 30 gastric bypass patients, weight loss was 38 percent and caused a decrease in metabolic rate of 26 percent and a decrease in total calorie requirements of 24 percent. Far from documenting adverse metabolic efficiency, these studies demonstrated a healthy parallel decrease in weight, metabolism and calorie needs.
Data from "The Biggest Loser" should not be extrapolated beyond the effects of extreme and unsustainable diets that are not recommended for general use.
The writer is director of the Energy Metabolism Laboratory and a professor of nutrition at Tufts University.
OK, DOOM averted, back to potential methodology:
After three weeks, weights were rechecked, and subjects received additional counseling and encouragement. After another three weeks, the volunteers in the calorie-restriction group had lost an average of 5.3 pounds each. Shrinkage was swiftest during the first two weeks of the program, Anglin says, then threatened to plateau. But the follow-up counseling at three weeks seemed to reinvigorate their resolve, she says, and the volunteers generally lost an additional 2.5 pounds or so over the subsequent three weeks.
The intuitive eaters began well, according to Anglin, losing slightly more weight during the first three weeks, on average, than the calorie cutters. But then their discipline, luck or bodily self-awareness apparently deserted them, and most began regaining weight. At the end of the six weeks, few had lost much weight and some had a net gain of nearly two pounds.
The upshot: Calories matter, Anglin says. Bodily messages about hunger and satiety can be useful, but they should be supplemented with some awareness of caloric intake. No one, she says, is likely to lose weight over the long term by responding intuitively to hunger with a serving of chocolate cake.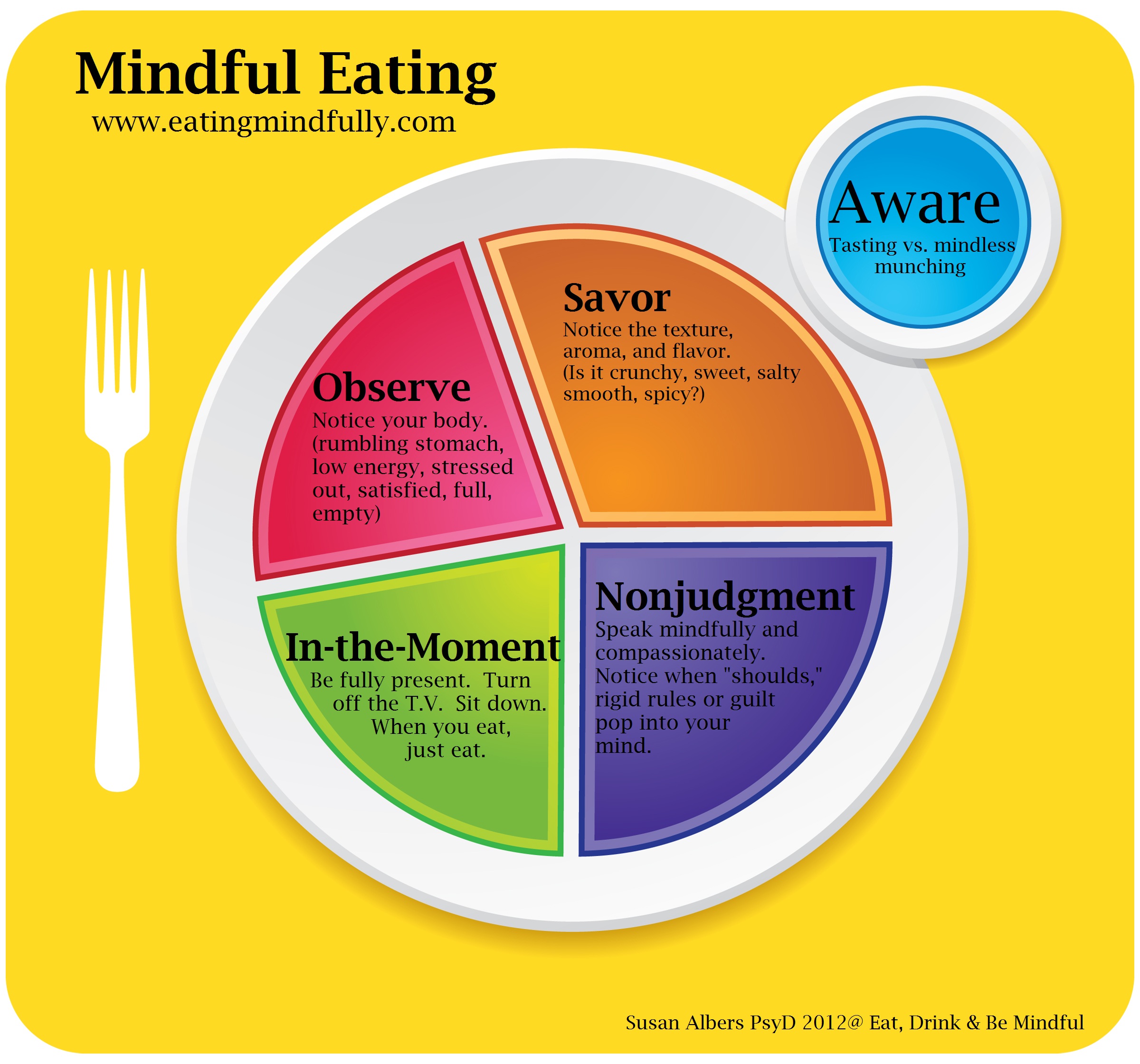 It is most definitely important to be mindful, as opposed to mindless. But chocolate cake is still chocolate cake. It doesn't pass the apple test.