"Is she kidding me? No, no she didn't, I can't believe it! Why the heck would she register for that?"
I got a little worked up scrolling through an engaged gal's registry. It was a train wreck; the absolute basics were absent, the items that are sufficient in the singular listed in the plural, and the rest were gobblers of valuable storage space. I know this couple will be living in an apartment.
For the newly-wed, space must be prioritized for the necessities, as opposed to the superfluous. As Katherine DM Clover proves, being a cook has little to do with a multitude of tools.
No, I am obviously not speaking from my own experiences, but I witnessed enough new kitchens springing into being as I hovered about my siblings' homes. Additionally, I have become more of a cook in recent years, and there's the stuff I always use and the stuff I don't. So let's get cracking.
To make things easier, I've highlighted needed items

green

, unnecessary items

red

, and

pareve

(meaning okay with and without) items blue. (Sure, easier.)
Kitchen:
Many kitchen tool sets are useless, since there's always a lot of unnecessary doohickeys in there. If going to get a tool set, itemize what's in there, and compare to what is actually needed. Having unnecessary multiples is a drag.
Knife block sets are pointless; in the end, one only needs two really good knives. Three, if one actually uses the bread knife on challah instead of an ornamental one. I have three chef's knives that never see the light of day.
Imagine getting two or three knife block sets for milchig, fleishig, and possibly pareve: all that wonderful shelf space, gone, and 75% of those items won't get used. By a few good quality (as in German-made) tools, which will take up little drawer space.
For my use, there is a pareve Santoku knife and serrated utility knife that gets the most action. For milchig there's a serrated utility knife, and I don't think there is a major fleishig knife, since we aren't serious red meat eaters. Know thy needs.
Invest in

individual

knives and cutting boards; they will be doing the most work, and will make life much easier if good quality is purchased. The wider the cutting board, the better.
Pots, oh the bliss, oh the joy. Getting quality ones make a cosmic difference. There are a plethora of options available, but my personal favorites are anything by Calphalon; they seem to wear the best. If drawn to non-stick, the magic words are "hard anodized." Remember that.
Non-stick cookware can be somewhat controversial, but there is also stainless steel (Calphalon rocks there too) and ceramic.
With pot sets, one can get more bang for the buck, but there are always two frying pans too many. How many frying pans does a person need, really? Just be aware.
Individual pots, like individual knives, take up less space and are more useful. A soup pot, an everyday pan, small covered saucepan . . . that's about it, for milchig or fleishig.
If eyeing a Le
Creuset

, get the Dutch oven (well, they call it "French oven"). Then you will get your money's worth. From stove, to oven, to cleaning like a dream, that's where it's the most useful. As baking-, serving-ware, no.
If getting any machine,

KITCHEN AID MIXER

first, not a coffeemaker or bread machine. Coffee finds a way.
Don't bother with standard blenders; immersion blenders do the same thing with less cleanup and don't hog valuable countertop real estate. Chef Michael Smith makes smoothies in a Ball jar with an immersion blender.
Instead of a toaster, get the toaster oven. It defrosts, bakes, broils, and takes up the same amount of area.
Do not bother with rice cookers, pannini presses, ice cream makers, waffle makers . . . for the fledgling kitchen and limited cabinets, one has to focus on toys that will get played with constantly. These contraptions are when one has all the time and space in the world.
Food processor . . . well, if one is making a potato kugel every Shabbos, yes, you need it. But if not, I rarely use mine. I find chopping up the vegetables myself with a knife takes the same amount of time with less cleanup. Also, sometimes the food processor doesn't do a precise enough job; I have to slice the cucumbers by hand for cucumber salad, because the slicing blade on my Cuisinart doesn't do ethereal wisps.
Pepper mills are not really essential, but you look cool while using them. Although King Jacques
Pépin

would say the essential oils in the pepper corn get released at the last pivotal moment.
Measuring cups and spoons, and more than one set.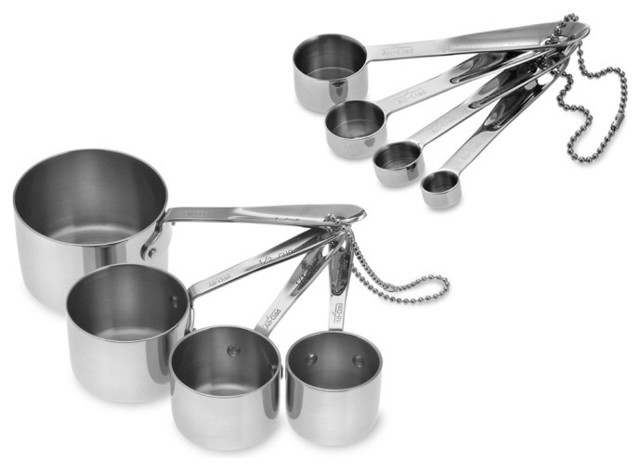 Ladles

are an obvious necessity, silicone or steel.
Garlic presses are a pain. Half the garlic lodges in there, it gets crushed incompletely, and cleaning them out are nigh impossible. Garlic is a wonderful flavor and a more accommodating being than people realize. You don't always have to mince. Even chucking it in whole, then fishing it out provides a wallop of flavor.
Tongs are an under-appreciated tool. A must for for grilling, pan-frying meat (such as schnitzel), and tossing salads.
When it comes to can-openers, old school is the only way. I've got a supposedly magnetized models that never, ever worked. Why reinvent the wheel?
Silicone heat-proof spatulas, as I said, will change your life. If you find one that is sufficiently stiff yet still got that whippy texture, get one for milchig, fleishig, and pareve.
Vegetable peeler, of course. Yet why is it the cheap versions of those work best? I got a really expensive one that took a chunk out of my knuckles.
For a
zester
, I dig the microplane versions. Long, lean, a easy to store. The one that looks like miniature brass knuckles are a killer to use and always seem to brutalize my lemons.
Ice cream scoops can have a multitude of uses; scooping cookie batter, meatballs, kneidlach, nukedlach. I'm speaking in theory, though, I just end up using hands or standard spoons.
Whisks won't get that much action, since forks work just as well when it comes to scrambled eggs and salad dressing. If one is hand-whisking egg whites, yeah, but does anyone do that anymore? A silicone-covered one means stirring a bubbling sauce without scratching the pot. Yet not desperately required.
If feeling generous, a meat tenderizer, but you can really use any blunt item for that. Ma uses the handle of her meat shears, even though she has more than one meat tenderizer in the house.
Meat shears makes cleaning dead animal a dream.
I have never, ever used an oven mitt. Can never find the dang thing, and the stiff construction compromises on the grip. Dish towels are always ready at attention, and do so many other tasks besides.
Table and Dinner:
A beautiful table is streamlined, not cluttered. Chargers serve no valuable purpose, except to cheer up plain dinnerware. Opt for colorful dishes instead.
We Jews got weekly wine needs, so a sturdy corkscrew. Those little collapsible ones can go rogue on you when there is a table-full of expectant guests. Get one with weight, power, and arms that can be manipulated. Something that looks humorously human, for instance.
Salt shakers

yes,

pepper shakers

eh. I don't think I've ever seen anyone use the pepper shaker.
Napkin rings

are pretty, yes, but meh. Everyone walks in, says "ooh, aah," and then there is the whole awkward collection of the rings after the napkins are extracted. Folding a napkin beneath the forks makes it less of a hassle, and the results are just as classy.
One

vase

will do; I know men try to maintain steady Friday flowers, but cut them a break from time to time. Not too narrow nor too wide in mouth and build; not too tall nor too short.
Not everyone lives for meat (sounds crazy, but true). Steak knives make the list only if one is seriously carnivorous. You know, those people who actually use their grill twice a week, summer or winter.
Cake stands take up too much space for so little purpose, especially if they have a matching lid. It also places the burden on the hostess to churn out stunning presentable desserts. Trust me, just bake a brownie in a pan, cut it into pieces, serve on individual plates with a dollop of cream on top. Your guests will idolize you.
Cake knives are large, cumbersome, magically invisible whenever needed, and brutalize the dessert in the process of slicing. A cake requires the delicate touch of the serrated utility knife anyway.
Invest in the basics: dishes, glasses,

flatware

. Nothing else is really important. I would recommend that instead of "buy cheaper now, get better later," if possible, it would be more financially savvy to purchase better quality to begin with.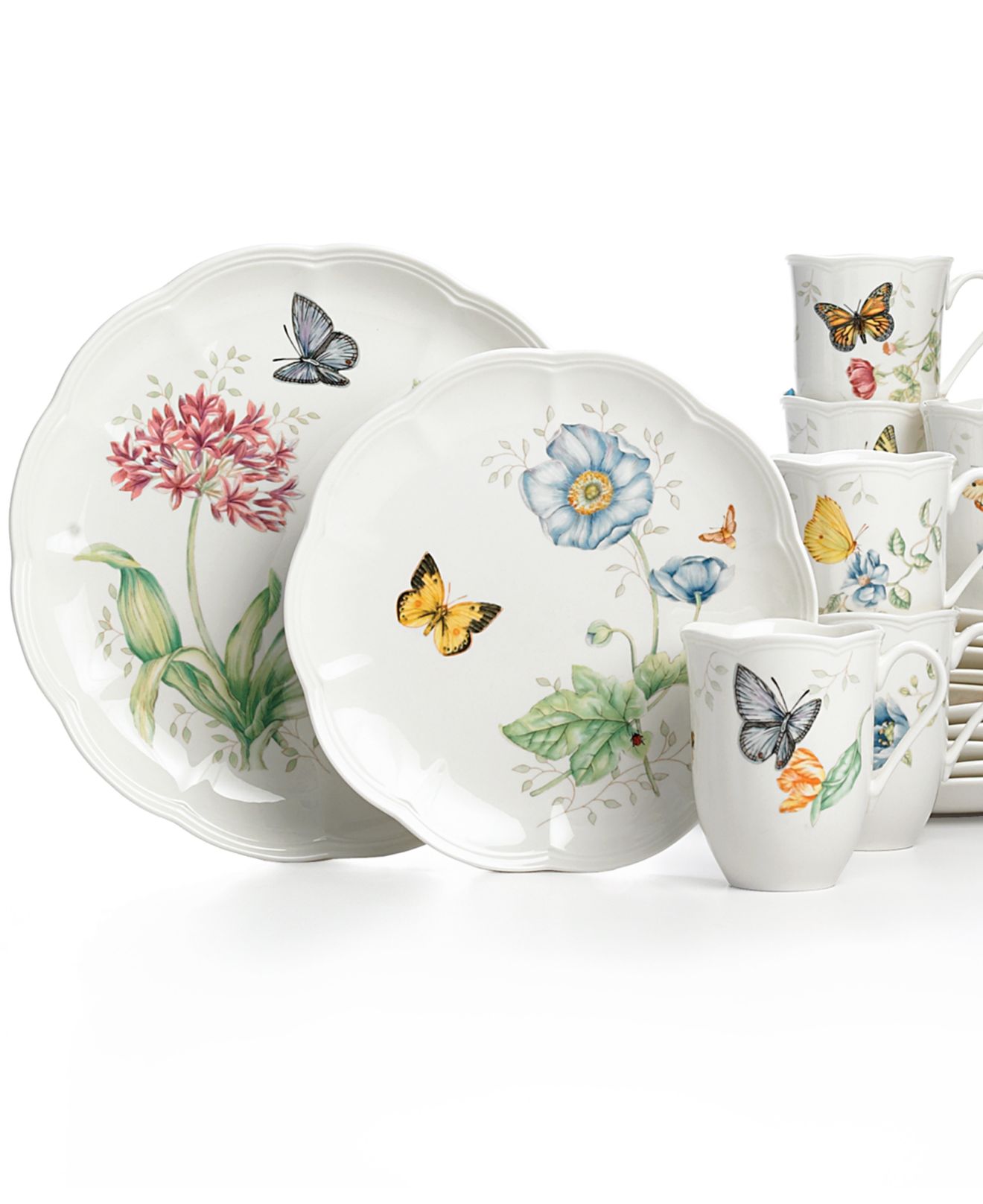 I totally forgot a number of items, so does the audience have anything to add?