It's not a highlight or luminizer (at least, not in that shade). It's magical fairy dust. When lightly brushed onto a completed Face, before setting powder, it provides a glowing—not sparkling!—finish. I feel like Galadriel.

Mind, my skin tone is on the yellowish side, so the "soft, warm pale yellow" hue is ideal (it's not that pale).
Next up: As a VIB Rouge member, I was granted at some unmemorable time a bottle of Formula X
X ♥ Rouge, a "classic candy apple red."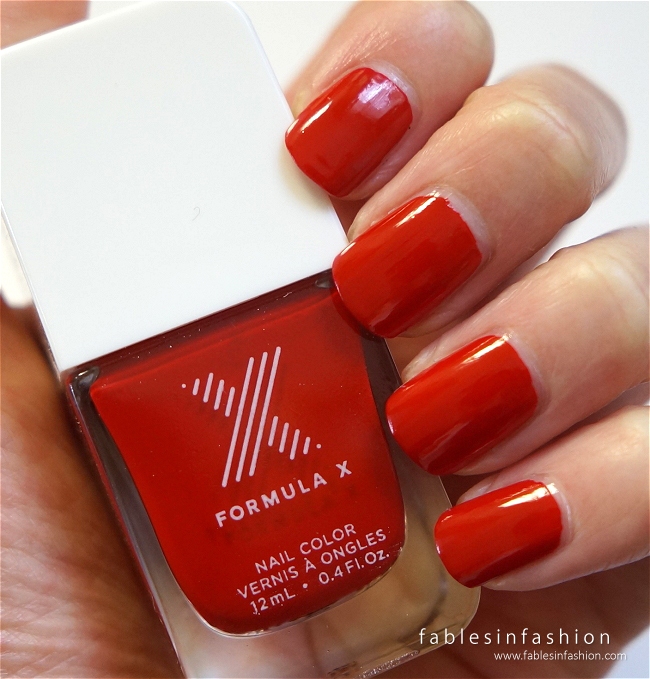 The color is gorgeous against my skin, but too harsh compared to Ma's alabaster tone. An orange-er red would suit such a contrast better.
I also like the Formula X for the thick richness of the lacquer; my other polishes (even the Essie and OPI) can be arbitrarily thin.