I do not like glosses. No, I do not. Clinique Chubby Stick Intense Moisturizing Lip Balm, however, is more lip stain than lip balm.
I went for
05 Plushest Punch.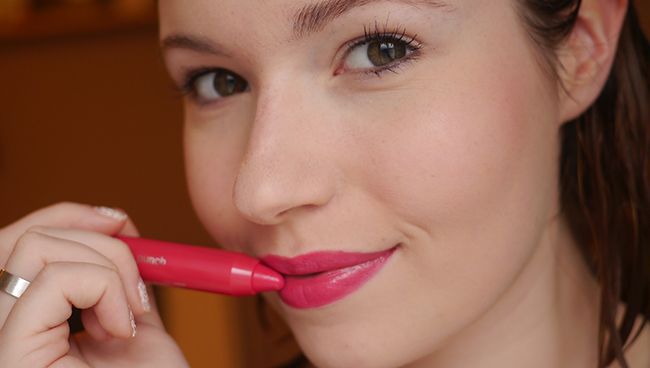 Via misslipgloss.nl
An invigorating, effortless swipe of color when I don't have much time to apply.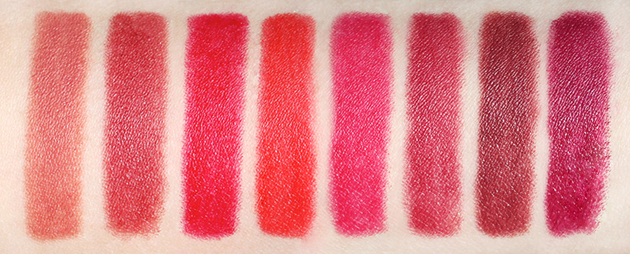 Via thenotice.net. Clinique Chubby Stick Intenses, swatched L-R: 01 Curviest Caramel, 02 Chunkiest Chili, 03 Mightiest Maraschino, 04 Heftiest Hibiscus, 05 Plushest Punch, 06 Roomiest Rose, 07 Broadest Berry, 08 Grandest Grape
Other lip stains that I checked out had drying ingredients like peppermint oil, but these provide great moisture with no drying. They tend to wear like other lip balms, but it's not complicated to whip it out to fix any boo-boos.