A fellow frumanista, Nachaliele, sent me her daily makeup routine, and I had to share it, to spread the inspiration.
Everyone has their own version of 5 Minute Makeup—maybe I'll make it into a series . . .
First, some thoughts on eyeliner:
1. People should NOT wear eyeliner all over the eye. The only time I've ever seen really good eyeliner like that was in some of Kandee Johnson's tutorials—and she's a pro. So if you're going to take around and hour and a half to do your makeup AND you're a real professional, go for it. If not, please, PLEASE, stick to lining just the top half of the eye. Lifting the line a bit above the outer corner will do wonders for making you look really awake.
Kandee Johnson
2. On colored liner: I hate colored eyeliner. Especially if you're blond and light-skinned and the color shows up really strong against your skin. I think it has its place in crazy editorial makeup, along with glitter pots and pigment, and shouldn't be seen anywhere else.
That being said, here's another trick I learned from Kandee Johnson: Do your eyeliner with a nice soft smudgy pencil (like the Mac ones), or with gel, then pat on a dark powder with an angle brush. Kandee is always talking about locking in any liquid with powder on top, and it makes for really long staying power. I personally don't like black liner on myself, as I'm quite dark already and feel it's a little harsh, so I go with a dark brown eye pencil.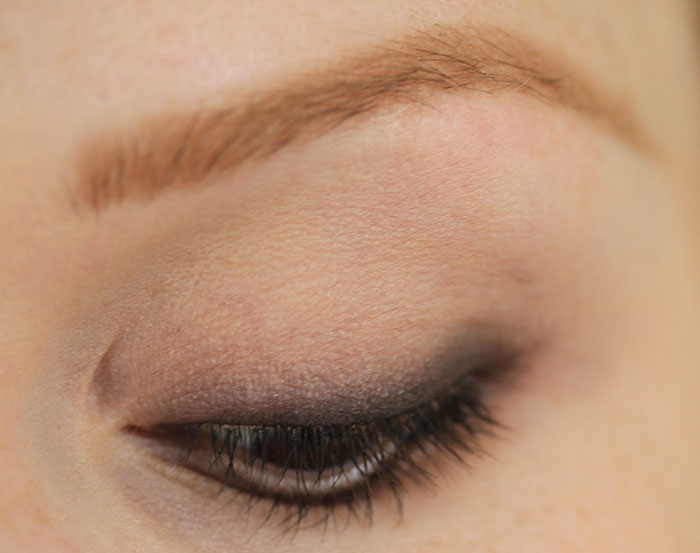 Via bycelina.com
Now for the trick: If you put on a dark colored powder, instead of just black or brown, you get an added dimension to the eye look. I have a great palette with two really dark colors—deep green or purple—and I usually use one of those on top of the brown. You don't see much color, but it just gives the eye a bit of depth, and can help you subtly tie together your makeup look with your outfit or accessories.
Here are some tricks for looking good when you're in a real rush, like if you're taking three kids out at

8 am

and want to feel good about yourself.
So here's my quickest makeup routine:
a. Obviously brush teeth, wash face, and moisturize.
b. I have really dark under eye circles, but clear skin. So I do a quick swipe of liquid foundation across the cheekbones, under the eyes and on the eyelids, and anywhere that has a little redness. Just blend carefully into the cheeks and rest of the face so it has no lines.
I find it really highlights the cheekbones. I like the rest of my face bare, when I can.
c. I love things that do double duty when I'm in a rush. I grab a pot of concealer, cover my eyelids with that (instead of primer), and do a quick conceal of any dark under eye areas still left. Quick dab of face powder over those areas to lock it in.
d. One stripe of eyeliner on each side with a pencil, a little lifted on the corners. Pat on a little dark eye shadow on top. If I have an extra second, I will smudge out the edges with an eyeshadow brush, so that it's not a very sharp line, but softer. If I don't have time, skip that.
e. A swipe of mascara on the upper lashes.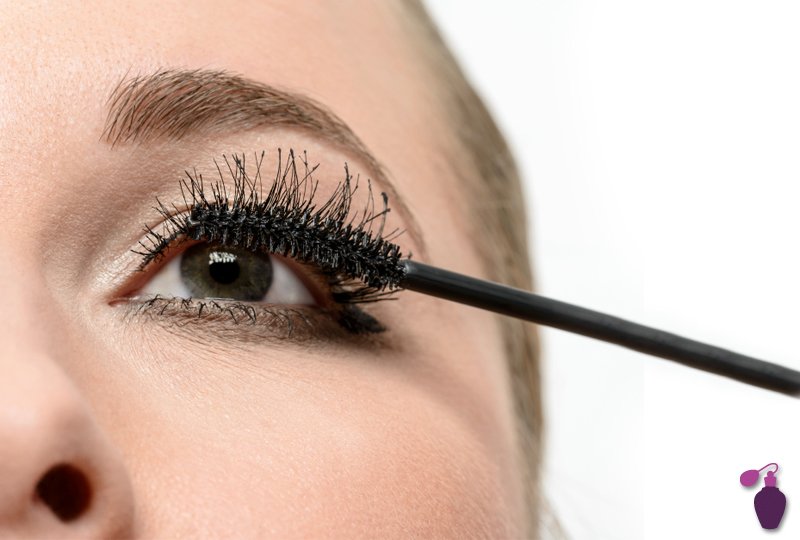 f. MUST: Same angle brush, light brown powder, quick fill in of the eyebrows, just to shape it. This makes you look SO put together. My cheat: My sheitel has bangs that cover one eyebrow, so I only do the eye brow that shows.
Via made2style.com
This is usually enough to make you look pretty nice! If I have another minute, I'll:
g. Contour a tiny bit under the cheekbones and chin with a little bronzer.
Via jennysuemakeup.com
h. Put on lip gloss/stain.
And that's it! Takes a little long to read, but the whole thing, from brushing teeth till the end of the lipstick, takes me around 7 minutes. And that's because I brush my teeth for about 2—so it is really 5 minute makeup!
Some rush wardrobe tricks:
Put on a sheitel, if you're married. Hair does wonders for the face. In the winter, a hat on top is amazing for making you look fashionable in a hurry-—in the summer, a bandanna on top of a sheitel also looks great.
Single gals: Hats look great on top of loose hair (PLEASE don't wear them with a pony tail!) If you wear the hair plain, you can do amazing things with a chic ponytail or bun and skip the blowdry, or just blowdry some hair in the front of the face.
Wear earrings that hang a bit off the ear to elongate the face.
Glasses, or sunglasses make a great statement and cover up most of the face (if didn't have enough time to do makeup).
Wear a long skirt paired with a short top to look thin. Or short skirt and boots or booties to look chic. Layer on a vest or scarf, weather permitting.