As a lover of history, I am always amazed how many have swiftly lost our appreciation for this relatively comfortable existence most of us enjoy; supermarkets (as opposed to growing crops, along with a possibility of starv

ation

), indoor plumbing (outhouse. 'Nuf said), babies and mothers both surviving the birthing process, just to name

but a few.
As for death? It used to be a constant companion. No one was safe from it. Weathered elders, hearty adults, energetic children were all susceptible; my grandfather could recall the epidemics that

wiped out families
completely.
Our lives are now so disinfected from the natural processes around us. The all-encompassing terror that invades us whenever death is mentioned is neither healthy nor re

alistic.
When someone pleads on FB, "Please daven for my 89 year old grandmother!" I am a tad perplexed. 89, huh? What a long and fulfilling life she must have had

!
Bess Lovejoy ponders this subject.
Death once occurred at home, with friends and family gathered around. Local women were responsible for washing the body and sewing the shroud. People sometimes slept in the same room as corpses, because there was nowhere else to go. In the Middle Ages, cemeteries often acted as the public square: you didn't just walk on the graves, you ate, drank, traded and sometimes even sang and danced on top of them.
According to a news story I saw recently, most people want to die at home, in the comfort of their own familiar surroundings. But most pass away in the hospital, after being hooked up to machines and tubes

, not a painless process

. Doctors often do not educate their patients as to their actual prognoses, having them make uninformed decisions that result in a tortured

, rather than peaceful, end.
Us Jews, who speak of death so often in our prayers, do not realize

its actual significance.
Despite the (frequently commendable) advances that have removed death as a constant presence in our lives, it remains inevitable, and many of us are ill prepared when it comes.
The erasure of death also allows us to imagine that our mortal trivialities and anxieties are permanent, while a consistent awareness of death — for those who can stomach it — can help us live in the here and now, and teach us to treasure what we already have. In fact, a study by University of Missouri researchers released this spring found that contemplating mortality can encourage altruism and helpfulness, among other positive traits.
As it says constantly in our texts, the living have it better than the dead since we can do. Yet we push off such "unpleasant" thoughts, preferring to wallow in the assurance that we have forever. I can't stan

d it when 60 year old women insist they are no more than 30. Why so insecure about your age?

If we know we don't have all 120, we are more driven to be at peace with our famil

y and neighbors, to be kind, to do things right.
In the Talmud,

the death of Rabbi Yehudah haNasi
(Ketubot 104a)

:
Rabbi's handmaid ascended the roof . . . she prayed: 'May it be the will [of the Almighty] that the immortals may overpower the mortals.' As the Rabbis incessantly

continued their prayers for [heavenly] mercy she took up a jar and

threw it down from the roof to the ground. [For a moment] they

ceased praying and the soul of Rabbi departed to its eternal rest.
We were always taught that the handmaid was righteous in her action to end his agony; she hurled that pot after careful thought and deliberation, not from clue

lessness
.
She is pr

a

ised, rather than scorned, for severing the ties that bound his neshama to earth.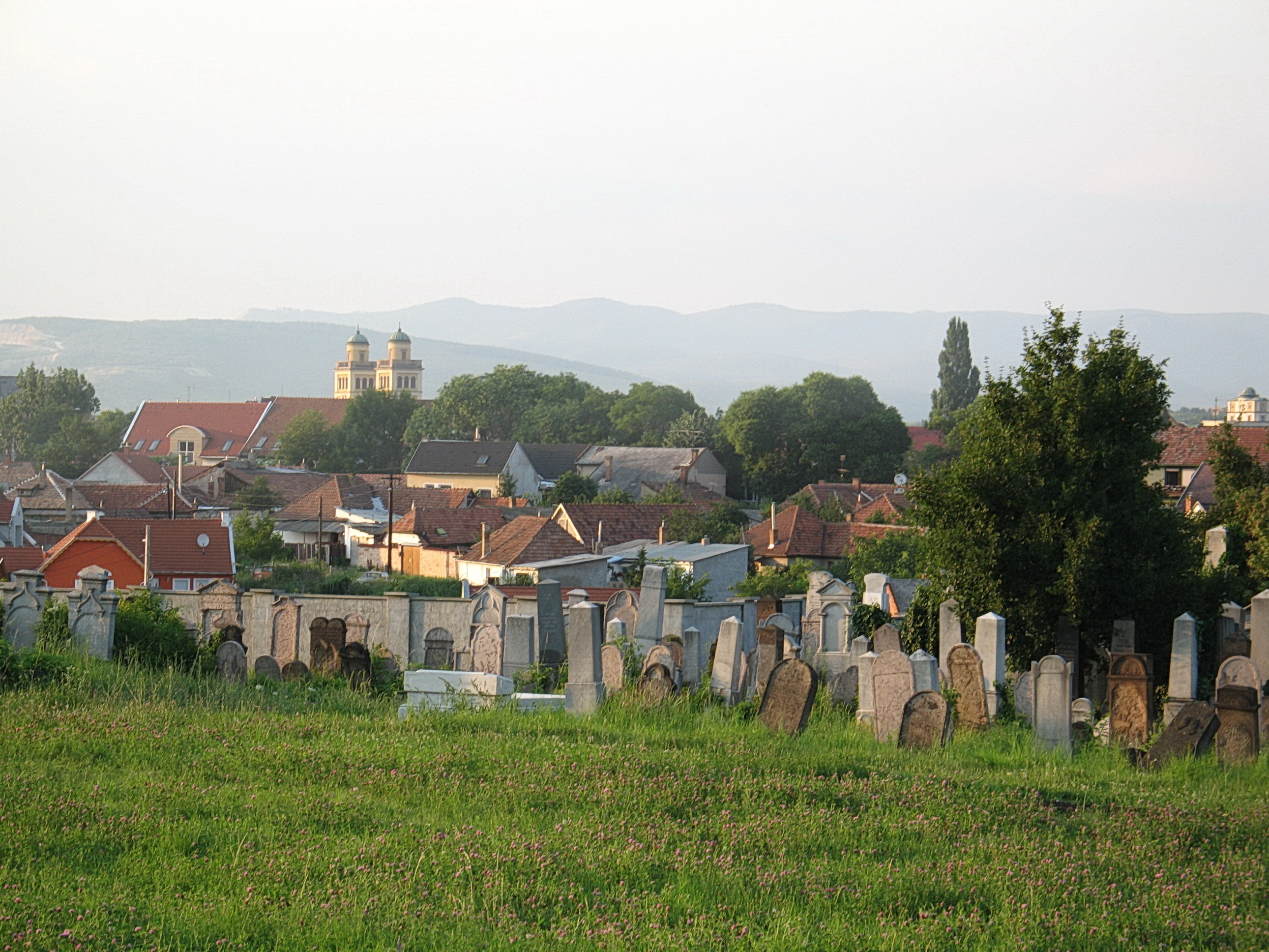 Jewish cemetery in Hungary
I do not find cemeteries to be frightening places. If anything, I find them comforting. The grassy, quiet area that houses my grandparents' remains is a place of

serenity

. I might as well get used to it;

one day I will be there as well.
It's never easy to confront mortality, but perhaps this year, while distributing the candy and admiring the costumes of the neighborhood kids, it's worth returning to some of the origins of Halloween by sparing a thought for those who have gone before. As our ancestors knew, it's possible that being reminded of their deaths will add meaning to our lives.