As I mentioned in my first perfume post, I have very sensitive sinuses. I can't spray just anything on, or I could be treated to a day-long headache.
I had received as a gift Carolina Herrera CH, and to my surprise a few months later the rather large bottle was empty. A winner!
I prefer citrus scents; CH boasts "
bergamot, lemon, pomelo, melon, jasmine, orange blossom, rose, cinnamon, praline, cashmere accord, cedarwood, patchouli, sandalwood, suede, amber, musk" notes. A neighbor even grabbed me in shul and pressed her nose into my hair. "Oh, you smell delicious," she enthused.
To replace it, I ended up with Carolina Herrera CH L'Eau, which pretty much smells the same, I think. In any case, the nose is still happy.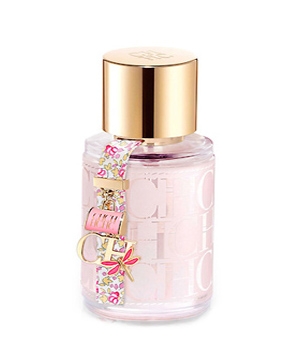 I was idly flipping through a fashion magazine with quite a few ads for scent samples, and I yanked each tab open and shoved it into my face. "No . . . no . . . no . . . hell, no . . . mmm!" It was Dolce & Gabbana Light Blue, which I had thought was more of a clean scent but actually contained a distinct whiff of citrus.
The notes are "s
icilian citron, bluebell, granny smith apple, jasmine sambac, bamboo, white rose, cedarwood, amber, musk." At Sephora, I liberally sprayed myself with the tester bottle, and was gleeful that my head remained un-achy. It is definitely next on my list.