She was an attractive sight, I must admit. She entered the wedding with the added allure of confidence, which heightened the flattering dress she wore, black with pink rosettes.
But why, for the love of Dior, was she wearing a white tee underneath?
If she had gone with black instead, then the fact that the dress was sleeveless would have been less obvious, and then she really would have nailed the look.
I scratch my head as I am constantly bumping into frum meidelach who opt for white tees with black or other dark-hued dresses or tops. Even if the dress is of lighter hue, black provides a sharper contrast than white or off-white.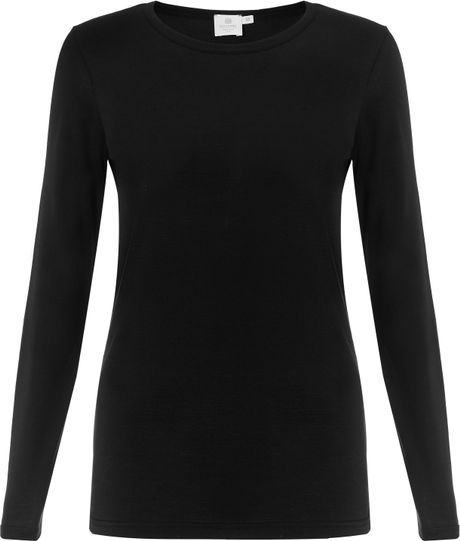 At a Shabbos sheva brachos, the kallah was wearing a chiffony off-white dress. Instead of trying to match it ineffectually with a similar tee, she wore it with black instead. My! She looked so chic!
White tees also, sadly, do not age well, for the most part. In no time they become dingy and pimpled. However, black, if it is washed with care, remains in visible good health.
Additionally, I have to admit that my upper arm is not as er, toned as I would like. A white tee, as I cringingly witnessed, details every jiggle, expanding and drawing attention to the area. Black does the exact opposite.
Navy, dark brown, and the like are all permissible if they match better than black.
Now, a quiz: What color tee would you wear under this?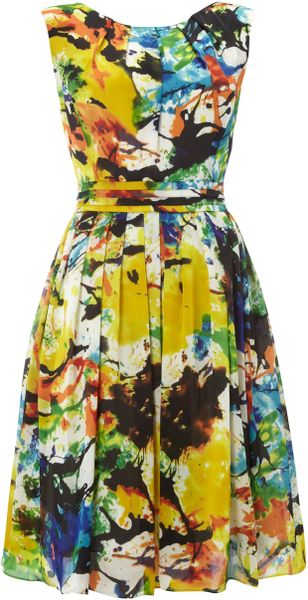 Ellen Tracy
Yes, there is white in it, but no. The correct answer is: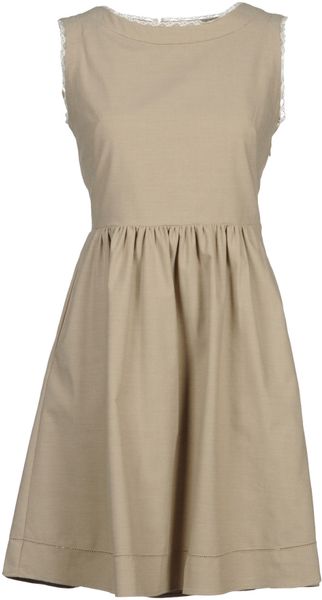 Paul and Joe Sister