It has happened (often accidentally) that I have gone out with guys who don't exactly share my outlook. Every time it was quite clear that my mindset is in no way compatible, but for the sake of being "open" or something, I don't always dismiss those suggestions out of hand.
A woman emailed me for my info, and after a few missives back and forth said that for the (learning) fellow she had in mind, it is a big thing that the gal should be a regular stockings-wearer.
Although I

found

such a statement up-front to be a tad bizarre (is a single guy making a point of checking out female legs and successfully differentiating between a flesh-colored stocking or bare skin? How tzniusdik), I responded that do not wear stockings during the week

.
She emailed me back (repeatedly), in the wheedling language of "Is committing to stockings so terrible?"
What she did not seem to understand that it isn't, per se, about the stockings themselves. It's what his fascination with them indicates. Sure, I may painfully wriggle into those miserable suckers on a daily basis in

blazing summer

, but that's not going to be the only issue between us.
I'm being requested to make a life change just to go on a first date.
Her emails kept coming, varying from gentle coaxing to outright fury, demanding to know "What

is the big deal anyway?"
I'm not signing up to be anyone's Eliza Doolittle, despite the fabulous wardrobe.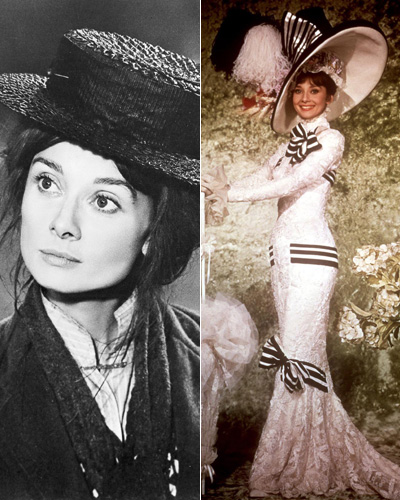 I prefer to stick with Shaw's original ending of Pygmalion (where she marries the kind and loves-her-as-she-is Freddy) as opposed to the My Fair Lady conclusion (when Eliza returns to a belittled life with Henry Higgins).
Sure, today it's stockings . . . then tomorrow my accent will need altering.