When it came to dressing up

for

Purim when I was a kid, Ma had very specific

Hungarian

guidelines.
"You should look pretty," she insisted.
I was a cowgirl for years (I was happy with that; I had a fake pearl-handled

revolver

, along with adorable pigtails) until I grew out of my costume. Then, alternately, I was Chinese (thanks to the cheongsam my aunt gave me), a Spanish ni
ñ

a (
¡

O

lé!), and one year a rather dapper male in

Luke

's outgrown suit and trench coat, my hair tucked into

a gray fedora

(I was 11, a last huzzah if you will).
There are so many cultures out there with beautifully garbed females, along with stupendous makeup—women,

think twice before

climbing into that banana costume

!
No.
G

uys, you are included in this one as well, except you must look good, if

"pretty" isn't the adjective you seek

.

(

Please don't cross

-

dress. While that may be cited in some texts, I want to heave when I see a 5 o'clock shadow paired with smeared lipstick

)

.
Instead of wearing the orange coveralls of a convict, or a clownish rainbow wig, or the hot dog getup: Ladies, be lovely and exotic. Men, dashing and handsome.
That's why Esther is such a grand choice for girls; being dressed as a queen

is automatically

pretty. Especially if one tries to go for the authe

ntic:
Tiffany Dupont as Queen Esther in "One Night with the King"
Now, for the dudes. Is it just me, but when I consider the most dashing masked man of them all,

I come up with:
Even George Hamilton's Gay Blade won me over, in all its farcical glor

y.
Get my

Hungarian drift?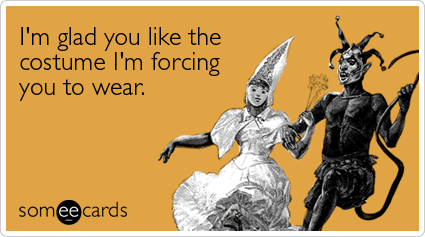 A glamorous Purim to all!