I haven't been as

adamant

as I would like about the importance of pink-hu

ed lipcolor.
Oh bo

y.
To yammer about it merely once, two years ago? For shame, Frumanista!
Kaley Cuoco's above mistake was that the plum/bark color really does not compliment her pale, cool-toned skin. It clashes, her visual age now
much older than her 27 years.
As opposed to these other looks, wh

ere she looks young and fresh.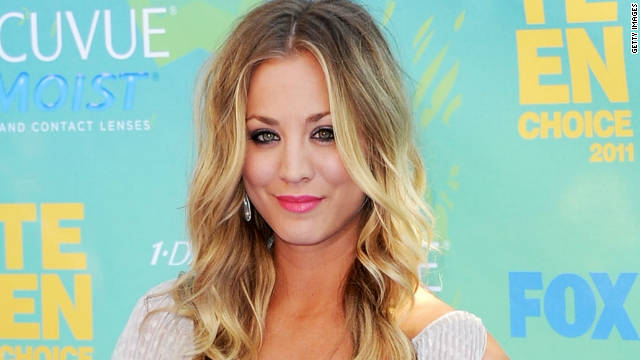 Although I am not crazy about that middle part.
Much better.
More yellow-based,

Mediterranean

skin tones can wear practically anything (including the offensive shade from the top) but they really pop in

pink. For instance, a middle-aged cousin with dark skin always wore deep purple/brown lipstick, much to Bábi's distaste. For her granddaughter's wedding, the makeup artist applied a lovely rose shade that was so much more appealing. Her wrinkles just ceased to exist.
Additionally, I think thinner-lipped gals are doing themselves a disservice by donning colorless gloss, believing that it will make their lips look fuller. It is Mariah Carey's constant misstep; all it accomplishes is that her lips magically disappear

.
Pink lips suit everyone, every lip size, shape, and skin tone. I regularly prefer matte shades for their longevity, and for the fact that since they are lacking dramatic sparkle, I can up the pigment power. However,

some technique and patience is needed when applying, but that's another post.
My current faves (keep in mind the photos may not reflect the hues accurately, as my snapping skills somewhat s

uck, and kindly no comments about painting in the lines. These were rush jobs)
:
Nars Pure Matte in "Carthage": I have already reviewed it to Carthage's benefit; it provides whatever amount of color I

want,

a soft flush of pleasing pigment, or a strong

, vibrant lacquer. It has a cult following, since it had been sold out for months on Sephora, and I couldn't even get it on Amazon.
I have come across quite few frum ladies rockin' this shade, especially on Shabbos, as matte lipsticks have real staying powe

r.
Illamasqua in "Corrupt": I have mentioned it before, and probably will again. I adore Illamasqua for their variety of richly pigmented, truly matte cosmetics, and I own more than one of their lipsticks.
Illamasqua Corrupt
Illamasqua in "Immodest": I was ridiculously in love with this new shade, which is such an appropriate . . . young shade, bright and light. The best way to describe it is . . . well, it's just fun. However, as opposed to other Illamasqua lipsticks, it is a royal pain to apply; the formulation must be off. I decided to return it, but left the photo here for some further pink

inspiration.
Illamasqua in "Scandal": I got a lot of compliments for this one at a cousin's wedding. I had thought I was being toned-down, yet it was described as "overboard, but in a good way."

It

is defined as a "warm pink"; there is definitely orange in there, as opposed to "C

orrupt," which is more blue-based.
Smashbo
x Be Legen
dary in "Electric Pink Matte": It's not quite electric pink, more of a blend of pink and coral, which I consider to be

quintessentially

spring-

y and fresh

. I feel so classy and chic in it. While matte, it has more of a satin finish, g

liding on the lips with ease (meaning no technique necessary).
Maybelline Superstay 14 Hour in "Perpetual Peony": For a 60s pale pink with lavender undert

ones.
I use this as a top-most layer above a brighter long-wearing pink, and the two

togeth

er blend into the constant compliment magnet, which lasts over Sha

bbos

with many layers, blotting in between

.
Maybelline Superstay 14 Hour Perpetual Peony
Maybelline Superstay 14 Hour in "Eternal Rose": It's darker and much more dramatic than "Perpetual Peony." I like this dark rose shade more for fall and winter

.
Please, get a pink lipstick! You won't re

gret it.