I will admit, Seven Brides for Seven Brothers may not be the most dazzling musical out there. However, that is not the film's fault; apparently, MGM would not give the director a large enough budget, deciding to focus their finances on Brigadoon (I find Brides to be much more appealing than Brigadoon. So much for budgets

).
Stanley Donen, the director, managed to stretch every possible dollar and fashioned a film that got an Oscar nomination for Best Picture. He assembled a highly-talented cast of acrobats and dancers; one of the "brothers" is a ballet dancer.
The songs are not the catchiest, especially the ones sung by the women (I still fast-forward through those) but the premise is entertaining, along with my fan-tendencies for Howard Keel.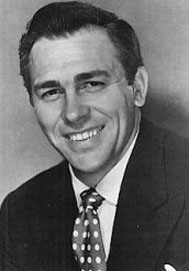 The Barn Raising is one of the most captivating dance sequences in musical history.
Even if MGM had coughed up more budget, I don't think it could have been any more show-stopping.