It has become obvious to me that amongst my matte powder eyeshadows, not all are created the equal. For instance, whenever I wear Illamasqua eyeshadow in Incubus over Shabbos, even with shadow primer, it is very possible a good chunk of it will be worn off by morning.
However, the Stila Matte Mineral Eyeshadow in Sajama (a deep blue-ish gray) that I bought on Ebay lasts pretty much, well, forever with primer. I kid you not—three days of yontif, three days of eyeshadow. It's like a holiday miracle.
When I initially bought Sajama it had already been discontinued; I had simply done a search for "matte gray eyeshadow," and there it was on Ebay. From what I have read about the other discontinued Stila Mineral Matte shades, such as Nanda Devi (a chocolate brown), they are also amazingly long-wearing.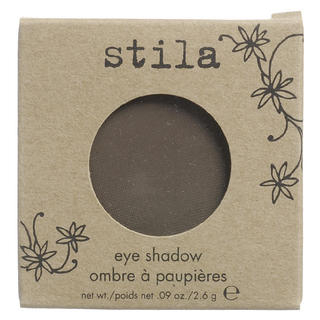 Nanda Devi
I'm doing research do find what other colors have great staying power—I have heard that Make Up Forever and Nars eyeshadows last long, but I really can't prove it at the moment. I simply purchased another pan (it doesn't come in a holder) of Sajama.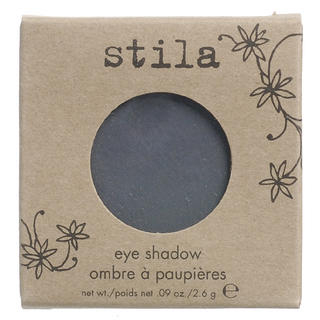 Sajama
But know this: Sajama is very dark.
Via karlasugar.net
Sajama is second from the left, and Nanda Devi second from right. Certainly not for those who prefer milder shades.
I have noticed that darker pigments will last longer than lighter ones. Since I don't mind some makeup drama, that works for me. But for those preferring less intense color, the search may take a while.
(Yes, I know it's not Yontif for a while yet, but this is the time to plan. It's so sad to see frantic women in the drugstore makeup aisle on erev holiday, unsure what will last. I once gave a woman a whole tutorial in front of the Revlon display. Experiment now.)