As I mentioned beforehand, the premise of makeup is to highlight natural qualities. Lips, for instance, are often pink, so they should be painted pink or red, not purple. For those with lighter skin tones, brown is certainly not a true hue.
The same with nails. Nails are pink, so the color that goes on them should be derivatives of pink as well. I am not a fan of these new stunty colors, like gray, black, or brown. I don't find them flattering.
"I think beautifully maintained nails — really nice cuticles and buffed, natural-looking nails — it's the most beautiful in my opinion," she said. "You can always add polish to it, but it's not necessary." Leave the riot of colors to the high-school kids, she said. - Elizabeth Lata, the owner of Elizabeth Lata European Day Spa, an Upper East Side stalwart for more than two decades.
I have seen some with blues, and silvers, but rarely are they caught in pinks or reds. A simple french manicure flatters all.
Sometimes these trendy colors bring to mind other . . . unpleasant associations.
Via nevertoomuchglitter.files.wordpress.com
S

top a man on the street and ask him what he thinks of nails the color of Grey Poupon. Richard Dorment, a senior editor at Esquire magazine, about the yellow and green nail polish pouring off salon shelves: "It's the color of mucus. It's the color of infection. It's the color of old piano keys." For some observers, the trendier polishes can also call to mind pea soup, algae and ectoplasm."It makes me think of the old Hi-C juice cartridges from when I was a kid and they had Slimer on them," said Chris McLaughlin . . . Ky Henderson . . . said pale green polish "sounds like something a mythical creature from 'Lord of the Rings' might have."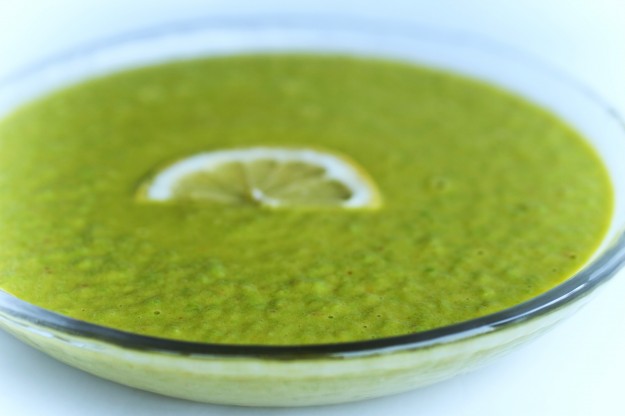 Via notwithoutsalt.com. Yummy dinner, but not for the nails.
Pinks and reds are the only way to go.
Via temptalia.com, Essie French Affair (great color)
Mr. Henderson . . . thinks red is more universally pleasing than green, though he cautions against going too dark or inky. "It looks like you slammed all of your fingers in a car door or have a horrible vitamin deficiency," he said.
In the end, to place so much emphasis on the nails, say by running out to get "trendy" nails, is unnecessary. I repeat, nails are not the fashion focus. Efforts would be better to be applied elsewhere.
Mr. Dorment, who conducted an unscientific poll at Esquire, reported that clear polish was the clear favorite. "It lets us concentrate on her face," he said.