I was sure I had a specific novel criteria. Historical, mostly. I find that sci-fi is often hard to read, as I can never visualize what the author is describing, although there are always a few notable exceptions.
Take, for instance, To Say Nothing of the Dog by Connie Willis. Originally recommended to me by Bad4, she described it as a cross between Douglas Adams (love him!) and P.G. Wodehouse (could love him!)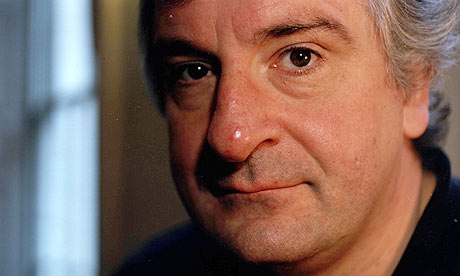 Douglas Adams, may he be canonized.
PG Wodehouse
Frankly, I was still dubious while taking the book from my library, and blandly turned to the first page.
And laughed out loud.
On the train.
The book deals with time travel in a mind-boggingly amusing fashion. I was so excited that I had found an entertaining author; however, when I eagerly pounced on the library for more of Willis' works, I was disappointed to find them heavier in tone, dark even, and not remotely as hysterical as To Say Nothing of the Dog.
It takes place in the future, after the development of time-travel, yet in order to keep their department financed, scientists are running around history on a scavenger hunt for their demanding patroness. A time-traveler finds himself in the Victorian era, and Oscar Wilde hijinks ensue.
That should be teaser enough.