As is quite obvious, I likee my sci-fi. Futuristic sci-fi movies has mankind soaring through space, accelerating the healing process, converting matter into food.
But one thing r

emains the same:

women give birth while shrieking in agony.
Seriously? We have epidurals now; according to sci-fi writers, in a couple hundred years, women will give birth in floating hospitals by a hologram doctor and she will still be in agonizing pain?
1) J.J. Abrams re-do of Star Trek. Great movie. Alternate time-line bit—brilliant. Got Leonard Nemoy, perfect.
Yet, while the ship's computer can tell if a crew member was killed on the Romulan ship because his vitals blipped, James. T. Kirk's mother is sobbing and gasping as she gives birth the old fashioned way. It's the frickin' FUTURE, people! The alien doctor should be able to casually inject something that either safely postpones the birth until back on Earth or James enters this world without ripping his mother to shreds.
2) Star Wars III: Revenge of the Sith. The prequels should never have been done. My proof being, Amidala's twins are being delivered by ROBOTS! And the same weeping and screeching as though she's a peasant woman in the Middle Ages! C'mon! (Never mind how Amidala simply dies because "her heart is broken." At least have her killed by a blaster. Or by the Sith, at the edge of a lightsaber. But to casually die since she doesn't feel like living? [blows raspberry]).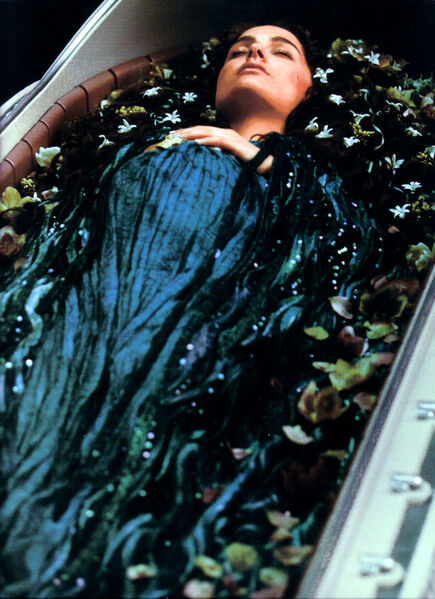 Luke's hand gets SLICED OFF and he simply gets a new one. Giving birth should be a cakewalk.
3) Star Trek: The Next Generation, episode Disaster.

Keiko O'Brien

gives birth with the rudimentary cursing, sweating, and bellowing. Worf, her unwilling midwife, is armed with enough medical paraphernalia to bring down a horse. But no, she has her baby the boringly painful way.
She deserved better.
When will the nerds who wrote this stuff give women a break? Is it because the popular cheerleader in high school laughed when you asked her out? That's why all women must suffer, unable to earn cool ends but rather through the most typical thing of all, as babymakers?
Let us act out our death the noble way, with a blaster in ha

nd.