You know the Yiddish saying, Nisht a'hair nisht a'heen ("Neither here nor there")? That is pretty much my objection to kitten heels:

P

ick a side.
Are you a high heel or a flat on steroids? Make up your mind!
Whatever benefits gals seek from heels, kitten heels will not provide them. I just don't think they suit fee

t in general—they just end up looking larger.
It's sort of like the mid-calf skirt. By virtue of the fact that it is in "the middle," it is already unflattering.
Some are down on flats, but really, a proper ballet flat is so pretty and sharp. Heels have to be, well, heels.
To quote Rita Ora, current "it" gi

rl:
"Like the kitten heel, I hate," Ms. Ora said, cringing. "Either wear a heel or don't wear a heel, O.K.?
It really depends on the shoe

, but if it around the 2" mark be very cautious; make sure it actually makes your foot look good.

If

it is any lower than that

,

opt for a

flat or a wedge

instead

.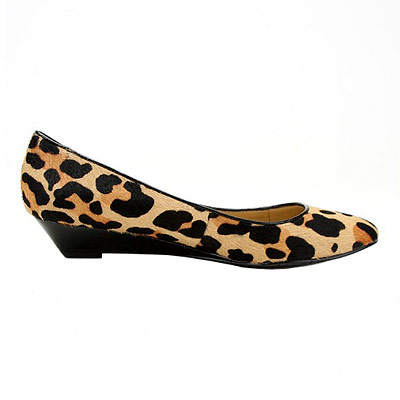 Steve by Steven Madden "Blend" Wedge