I have mentioned beforehand that I am a professional aunt, so whatever research I have made regarding the kiddie world I feel compelled to share.
There is a carriage that I really, really, like; and between the many babies, b"H, I have pushed quite a few over the past decade.
In terms of getting your money's worth, my vote is for the Baby Jogger City Mini line.
1) The canopy. No children that I know like to have the sun shining in their faces, and other awnings just don't cut it. This bad boy comes all the way down, keeping your little one cool and protected from the elements.
2) The wheels don't have to be inflated. I have pushed carriages that have wheels that have to be constantly maintained, and when they are full the carriage pushes like a dream, and when they are low it is absolutely impossible to navigate. I'd rather not start.
3) Folding it is an absolute breeze—simply pick up the cord lying across the seat. Now it's folded. I'm not bothering with a carriage that needs the wheels removed are some other stupidity. As a mother put it, "With the other carriages out there, you need a PhD!"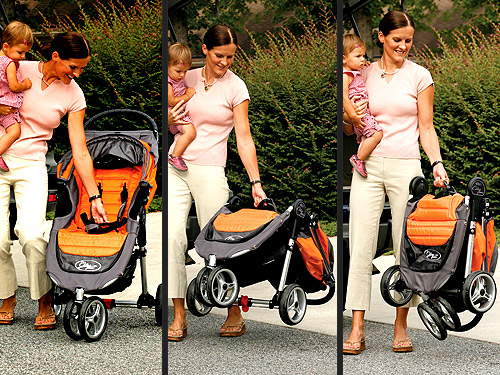 4) For all these great features, the price is pretty reasonable. For how much a baby carriage is used, and all its convenient features, it's definitely a good deal.
5) The double carriage has individual awnings, instead of a communal one, meaning each child's sunny preferences can be accommodated.
6) While this shouldn't count as a factor, I love the colors they are available in. Red, green, blue, purple, orange—kids are supposed to be a convenient excuse for indulging in loud

hues. I would want to be able to to take full advantage.
For the other mommas (or aunts) out there: What carriage gets your

vote?